21st Street
Santa Monica, California 90403
(310) 801-9218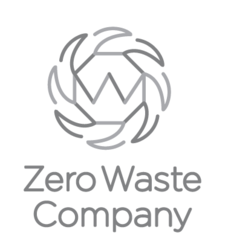 ---
GBC 2021-2024
Zero Waste Company is a woman-owned sustainability consulting firm established in 2012, specialized in developing and implementing waste minimization programs that reduce the environmental impact of any event. On average, they help events divert about 80% of unwanted materials from the landfill by customizing a robust composting, recycling and donation strategy. Zero Waste Co also provides Resource Recovery and Recycling Services as well as trained Eco-PA's for film and commercial productions.
Zero Waste Co powers their facilities' operations using 100% renewable energy via the Clean Power Alliance community choice provider, in partnership with SoCal Edison. They also signed up for energy demand response programs Flex Alerts and OhmConnect, which allow customers to get paid for using less energy during peak demand periods. Zero Waste Co runs dishwashers and other high-energy use equipment during off-peak hours.
Fun fact! Zero Waste Co employs creative strategies whenever possible. Leftover signage and menus from events are collected, carefully cut and stamped with their logo and contact details for use as one-of-a-kind upcycled business cards.
Zero Waste Co also walks the talk by supporting local sustainable businesses that are members of the California Green Business Network and patronizing restaurants that use ocean-friendly takeout items. In addition, they request "no utensils" on all to-go orders and reusable bags are used for all errands. For coffee runs, team members bring their own containers. If the vendor is unable to refill personal containers, they simply request the order for dine in and transfer into their own reusable containers. Zero Waste Co is all about finding simple solutions. Their services and business operations both contribute to protecting the planet's vital limited resources and inspiring others to feel empowered by taking small actions to have a positive impact. Zero Waste Company was awarded a 2020 Food Recovery Challenge Regional Award from the United States Protection Agency.