1740 Stewart Street
Santa Monica, CA 90404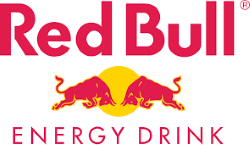 ---
GBC 2014-16
Red Bull is a premium energy drink that vitalizes body and mind.
After performing a comprehensive waste audit, Red Bull discovered their main waste stream material was food and compostable (paper) to-go food containers. As a company striving for Zero Waste in their office, to divert these materials Red Bull procured a set of reusable food storage containers for staff to use when purchasing lunch at the nearby grocery stores. Red Bull created signage reminding employees to use and return the containers, as well as signs indicating which materials are acceptable in their compost and blue bin picked up by City of Santa Monica R3 services. Each of Red Bull's eight employee kitchens is stocked with reusable plates, mugs, glasses and silverware. Instead of purchasing and disposing of countless plastic water bottles, employees refill their own containers from dispensers throughout the office. To support Santa Monica's Sustainable Food Commitment, they provide for vegetarian and gluten free options at staff catered meals.
Red Bull's location on Stewart Street integrates permeable "greenscape," allowing rainfall to percolate through the soil rather than ending up as contaminated urban runoff to the nearby Santa Monica Bay. Red Bull recently contracted with Metro Services group for eco-friendly janitorial services. They put out a bid to contract with a company committed to sustainable practices, like only using environmentally preferred cleaning products certified by Green Seal, and striving for an 80% waste diversion rate – by guaranteeing reuse, recycling and composting of unwanted materials when servicing offices. All kitchen appliances are Energy Star®, and computers are rated EPEAT gold.
Red Bull North America dedicates as much energy into their sustainable practices as they do for their beverages!