1207 4th St
Santa Monica, CA 90401
(310) 264-2228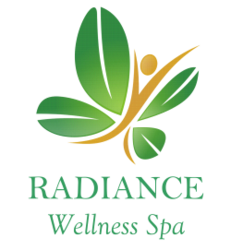 ---
GBC 2017-19
RADIANCE Wellness Spa is a mother-daughter run spa and wellness center located just one block from Santa Monica's famous 3rd Street Promenade and four blocks from the gorgeous Pacific coastline. They succeeded in their goal to create a peaceful oasis in the heart of downtown Santa Monica.
Every product sold in the spa is handmade, infused with Reiki and bottled in small batches. Diana Ralys extends her philosophy for organic and non-toxic products to her cleaning supplies used at the spa. She makes her hand soap out of coconut oil, shea butter and essential oils. Diana also procures third party verified green cleaning products manufactured by Seventh Generation and Bona. To further her sustainability mission, and commitment to sell a truly organic and sustainable product, Diana avoids packaging her products in plastic containers. All skin products are packaged in glass bottles with bamboo lids. After realizing the waste that would be produced from printing labels for her product line, Diana went the extra mile to hot stamp information on the bottle instead of printing labels.
The spa is fitted with LEDs and compact fluorescents facility wide. To achieve Santa Monica Green Certification, RADIANCE replaced 75watt incandescent lamps with dimmable 9watt LEDs in each treatment room, restrooms and kitchen. To reduce energy consumption and time from washing and drying towels, the spa procures micro-fiber towels that dry in half the time compared to 100% cotton towels.
To further reduce their waste output, RADIANCE Wellness Spa purchases latex finger cots instead of full hand gloves. They provide washable/reusable hand towels in the restrooms instead of paper towels. Currently, RADIANCE is the only green certified spa/ retail spot in Santa Monica!