2412 Wilshire Blvd, Suite #208
Santa Monica, California 90404
(424) 835-2810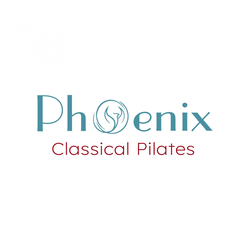 ---
GBC 2022-2025
Phoenix Classical Pilates is a cozy sunlit Pilates studio in the heart of Santa Monica. Rooted in the classical Pilates method, the studio offers private and small group Pilates classes to allow clients to experience the full Pilates system as intended by its creator, Joseph Pilates. The studio is fully equipped with the classical apparatus; Reformers, Cadillacs, Chairs, Ladder Barrel, Mats, custom made by Gratz.
Studio owner, Molly Niles Renshaw, has been sharing her love of Pilates for 23 years. Molly studied with Romana Kryzanowska and Bob Liekens in New York City in the late 90's. Later, she completed a second certification at Power Pilates, and a third in Yoga from YogaWorks.
As a zero wastes studio that diverts 90% or more discarded materials from ending up in landfill, Phoenix Classical Pilates reuses wash cloths instead of disposable wipes to clean equipment using an electrolyzed salt, water and vinegar solution from Force of Nature – an effective eco-friendly sanitizing alternative to bleach. For the win, they refill the solution in glass spray bottles to avoid contributing to the plastic pollution problem.
Phoenix Classical Pilates phased in a sustainable policy including:
avoiding the use of toxic chemicals
conserving energy, water, natural resources, moving away from fossil fuels
promoting environmental education and awareness to their staff team
procuring paper products containing a minimum of 30% post-consumer recycled content
Per the Cool Climate Network carbon footprint calculator, Phoenix Pilates operations only produce 6tons CO2 per year! Molly opts to donate approximately $100 annually to Carbon Lighthouse to offset her CO2 emissions stemming from the burning of fossil fuels.
Phoenix Classical Pilates is the second Pilates studio in Santa Monica to become Green Business Certified.