2817 Ocean Park Blvd.
Santa Monica, CA 90405
(310) 392-3929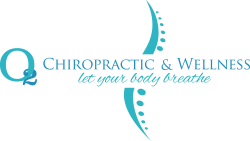 ---
GBC 2014-16
O2 Chiropractic & Wellness offers a variety of wellness services to realign one's health to a state of pure balance. They provide Chiropractic, Acupuncture, Massage Therapy and Personal Training services to help people discover and correct the underlying cause of any health problems. Their goal is to address the real cause, not just the symptom.
O2 Chiropractic & Wellness business operations incorporate practices that result in cleaner air, less waste and pollution, conservation of energy and water, and improved quality of life for their employees and clients. How? Owner and licensed Chiropractor, Dr. Dana Laridaen, intrinsically links wellness to breathing clean air in many ways. She promotes clean indoor air in her facility by choosing low VOC paints and green cleaning chemicals such as Mrs Meyer's multi-purpose solution, Seventh Generation cleaners, and a non-aerosol air therapy mister containing essential oils. Other sustainable procurement actions range from stocking USDA organic/ raw food-based supplements, to refillable non-toxic highlighters, and remanufactured print cartridges from Staple's Sustainable Earth product line. Remanufactured cartridges are toner cartridges that are re-used and refurbished. These cartridges are considered Eco-Friendly because the cartridge is used over several times before being grinded down for recycling. Remanufactured cartridges also always cost less than a new cartridge!
O2 Chiropractic & Wellness's office features natural sunlight in some private consulting rooms, and energy efficient lighting facility-wide. To reduce and reuse waste, Dr. Dana Laridaen, D.C. collects all packaging from orders received for reuse at a Mailbox Center a few doors down from the O2 office. Not only does this measure contribute to waste diversion from landfill, but neighboring businesses working together supports Santa Monica as a sustainable community.