2727 Main Street
Santa Monica, CA 90405
(424) 387-8155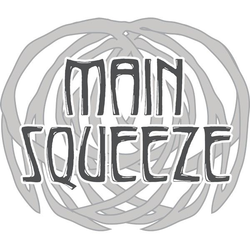 ---
GBC 2022-2025
Main Squeeze is woman-owned, local Santa Monica smoothie, and coffee shop located on Main Street. They focus on holistic nutrition, gut-health, immune support, and healthy living.
Main Squeeze offers organic, plant-based smoothies, acai bowls, and coffee. By sourcing organic produce from local farms and LA-County vendors such as Charlie's Produce and La Colombe Coffee, they support the local economy.
Main Squeeze is in line with Santa Monica's revised Disposable Food Service Ware Ordinance with sourcing fiber bowls and condiment cups made from natural fibers like paper, wood utensils and paper straws; which will all biodegrade if they end up in the nearby Pacific Ocean. They also provide tree-free stir sticks made of pasta instead of wood. They eliminated bioplastic utensils and straws per the ordinance – which do not biodegrade if they end up in the ocean.
To reduce unwanted materials ending up in landfill, Main Squeeze implemented a zero-waste station by adding clearly labeled organics and recycle bins maintained behind the counter by trained staff to avoid contamination. They coordinated with the City of Santa Monica's RRR Zero Waste Team to educate and inform neighboring tenants about the proper use of the shared organics and recycle dumpsters, resulting in placing clear signage and standardizing bin colors. By connecting the neighboring businesses with City's RRR team to receive designated bins, it helped stop other businesses using Main Squeeze's bins for their materials overflow.
To prevent pollution, Main Squeeze purchases solely non-toxic and third party green certified cleaning products. Nearly all paper products are unbleached, including paper towels, napkins, and paper bags.
Main Squeeze purchases 100% renewable power from California Clean Power Alliance, Santa Monica's local community choice aggregation (CCA) provider. In addition, they have LEDs installed throughout along with ample natural light.