1700 Ocean Ave.
Santa Monica, CA 90401
(310) 576-3179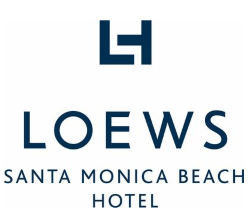 ---
GBC 2014-16
The Loews Santa Monica Beach Hotel is a luxury resort located in the heart of Santa Monica. This chic and contemporary beachfront property offers outstanding service and amenities, along with a strong desire to protect the planet. Loews Santa Monica has a long history of environmental responsibility. They initiated a food composting program back in 2007 and were one of Santa Monica's first luxury hotels to participate in the City's Food Waste Composting program. In addition, they donate 12 lunch meals a day to Meals on Wheels.
To further reduce the amount of waste sent to the landfill they donate uniforms, bedding, furniture and supplies to charities in need such as the Ocean Park Community Center. Left over room amenities like shampoos and creams are sent to a local women's shelter. To reduce paper use they supply marketing materials on flash drives. To support good indoor air quality, the hotel uses low VOC as well as Green Seal and Green Guard certified peroxide based cleaners and paints facility-wide. Loews' 7,000-square-foot Ocean Spa & Fitness offers signature organic treatments and spa products.
Fixtures for energy efficiency include photocells installed on exterior lights that turn on when the sun sets and turn off with adequate daylight. To promote sustainable transportation to employees, Loews hosts an annual Rideshare Awareness week to educate employees on alternative commute options ranging from public transportation to vanpooling. Their car fleet includes multiple electric drive vehicles (EV) charged in their own onsite parking garage.