1518 Montana Ave.
Santa Monica, CA 90403
(310) 395-5937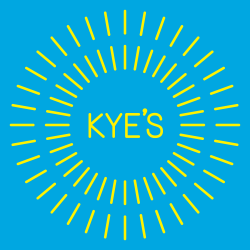 ---
GBC 2019-2022
Kye's is a female locally owned business that's at the heart of the conscious food movement in Los Angeles; offering sustainably farmed, clean, nutritious, creative, everyday food that tastes REALLY good and makes you feel AMAZING!
Kye's is making a difference; from their food, cleaning products, furniture and fixtures they source, to reduce, reuse, recycling and composting practices. Kye's uses marine compostable packaging in accordance with Santa Monica's Disposable Food Service Ware Ordinance. Kye's believes in transparency and lists every ingredient used on their website. They use organic and local sustainably grown ingredients, their proteins are free range, grass fed, wild caught, and they offer a plant based option for almost all of their menu items.
Kye's reduces its consumption of energy by using mostly natural sunlight and a few LEDs in the dining area. They divert approximately 2,559 lbs. of solid waste annually from landfills and reduced 1,278 gallons of water by purchasing paper made with post-consumer recycled content and installing high water efficient devices on all fixtures.