11419 Santa Monica Blvd
Los Angeles, CA 90025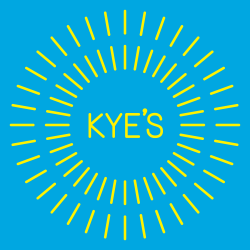 ---
GBC 2022-2025
Kye's is a woman-owned, fast casual restaurant providing healthy, clean, sustainably farmed, inclusive feel good food. They are on a mission to transform the food industry to prioritize the health and well-being of consumers, workers, and the planet. Kye's is making a difference; from their food, cleaning products, furniture and fixtures they source, to reduce, reuse, recycling and composting practices. Here are the details of how they stand out as a green business:
Kye's offers a plant based option for 26 out of their 30 menu items – and their entire menu is gluten free and dairy free aside from ghee used in 2 menu items. They believe in transparency and list every ingredient used on their website. Kye's procures organic and locally sourced sustainably grown produce and organic dry goods. Meat proteins are certified organic, free range, grass fed, and wild caught. Kye's uses natural fiber based food service ware containers in accordance with Santa Monica's Disposable Food Service Ware Ordinance.
For pollution prevention, Kye's uses human friendly sanitizing agents like Thymol and ethyl alcohol. Their delivery vehicle is powered by a hybrid engine to help reduce carbon emissions associate with combustion engines. They registered with Orkin's Integrated Pest Management program to ensure preventative measures.
Kye's saves 33,350 gallons of water annually by purchasing paper made with post-consumer recycled content and installing high water efficient devices on all fixtures. They divert approximately 66,891 lbs. of solid waste annually from ending up in landfills via reducing, reducing, and recycling via the City of Santa Monica's Blue and Green Cart/Food Waste programs.