1918 Main Street
Santa Monica, CA 90405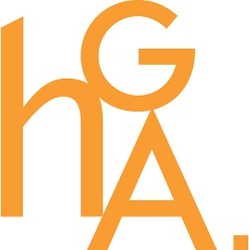 ---
GBC 2016-18
HGA Architects and Engineers (HGA) is a major integrated architecture, engineering and planning firm.
HGA is committed to be carbon neutral by 2030. HGA has signed the Architecture 2030 Commitment for Carbon Neutral Design and is working with the national American Institute of Architects to promote adoption in the profession. HGA's office includes green building features such as ample natural sunlight from operable office windows. Interior shades control direct sunlight and glare, while photo sensors automatically detect natural light and adjust interior lights. HGA procures low-mercury fluorescent tubes.
Their comprehensive sustainable procurement ranges from office products to janitorial supplies such as Mrs. Meyers product line, to ecologically preferred sponges (available through Staples) containing compostable scrubbing fibers and recyclable materials. Printing is done on FSC certified paper using re-manufactured toner cartridges made by EcoPlus, a socially responsible company that donates a percentage of their proceeds to charities. Instead of the added cost and increased waste associated with purchasing plastic bottled water, employees refill their own reusable bottles with fresh Santa Monica water out of the tap.
HGA's office received USGBC LEED Gold CI (Commercial Interior) certification. A standing HGA Sustainability group including a Green Operations Task Force sets sustainability vision, strategy and goals. In addition to educating staff and clients on green building and sustainable design, they are working on Zero-Plus guiding principles for designing buildings that go beyond net zero by producing more energy than consumed.