1110 Wilshire Blvd.
Santa Monica, CA 90401
(310) 458-2004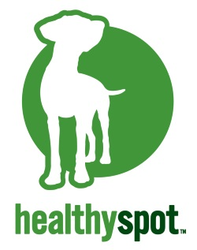 ---
GBC 2015-17
Healthy Spot is committed to providing a full range of wholesome, organic food lines as well as a wide selection of safe and eco-friendly toys, treats, training tools, grooming products, and services ranging from doggie-day care to pet massage. Many products stocked on their shelves are labeled USDA organic, contain less toxic chemicals and are made using responsible manufacturing practices.
Healthy Spot opened their doors in 2008 with sustainability and healthy pet lifestyles as a priority in their business model. They achieved Green Business Certification in 2012 and also received a Santa Monica Sustainable Quality Award in 2012.
Healthy Spot offers a range of products and services which are not often found in most pet supply establishments. You can find biodegradable doggie bags, chlorine-free training pads, and natural flea products. Their Green Seal certified janitorial supplies include tissue paper and paper towels. In the last few years, Healthy Spot invested $4,200 in water and lighting conservation retrofits at their Santa Monica location. All spot lights in the retail area including refrigeration cases are LED. Other notable green building features include solar tubes providing natural sunlight in corridors and restrooms, and a tank-less water heater.