1912 Broadway #100
Santa Monica, CA 90404
(310) 266-1367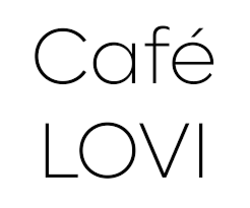 ---
GBC 2022-2025
Café Lovi is a laid-back coffee shop devoted to providing Italian-style espresso drinks, alongside Jewish-inspired fare. Known for their signature challah sandwiches, they offer many other options, such as pastries, salads, vegan, gluten-free and/or low carb menu items. Café Lovi, also offering catering services, opened their doors in 2021.
By reducing their output of materials destined for the landfill by 95%, Cafe Lovi can tout being a successful zero waste business. They accomplished this by preparing food fresh for each order, giving preference to reusable supplies (such as cleaning cloths), composting all landscape and food waste via City of Santa Monica's Commercial Organics program, and posting signs listing the acceptable items for each bin.
Café Lovi is powered by 100% renewable energy from Santa Monica's community choice energy provider, Clean Power Alliance. The large café windows allow in ample natural sunlight, so artificial lights are not used during the day. Their Company Environmental Policy ensures that appliances are off when not in use.
Café Lovi procures janitorial paper supplies, such as kitchen towels and tissues, containing minimum 40% post-consumer recycled content and/or third party verified with the FSC logo. They switched to cleaning solvents verified by EPA's Safer Choice label, and that are free of dyes, synthetic fragrances, sulfates, and petroleum solvents. They give preference to plant-powered cleaning agents - like soapbark, corn, and coconut. To ensure a clean environment that contributes to healthy indoor air, Café Lovi wipes down surfaces with a peroxide based sanitizer approved by the EPA List N: Disinfectants for Coronavirus (COVID-19).
They encourage Reducing and Reusing, by offering discounts to patrons that bring their own bag or cup for refilling. Beyond that, Café Lovi encourages biking by giving a subsequent discount to folks that bike and take advantage of the nearby racks. Café Lovi is proud to be recognized by the City of Santa Monica and the California Green Business Network!