1450 2nd Street
Santa Monica, CA 90401
(310) 526-2255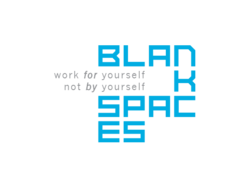 ---
GBC 2020-2023
BLANKSPACES is a coworking community of entrepreneurs and freelancers sharing space, collaborating, and networking. They provide a personal, boutique experience for members to grow their businesses at multiple Southern California locations featuring WorkCafé open seating, dedicated desks, private offices, virtual office mail services, meeting rooms, and event spaces. The Santa Monica location by the beach at our flagship location is a short walk from Third Street Promenade and the Santa Monica Boardwalk.

During the certification process, BLANKSPACES retrofitted 150 lights to LEDs and reduced water flow rates from sinks, saving up to 11,643 kilowatt hours of energy, 28,490 gallons of water and 2,188 lbs of CO2 emissions per year.

As a result of their achievement, BLANKSPACES improved its material separation practices, implemented a procurement policy to give preference to eco-friendly paper products made with post-consumer recycled materials, and reduced the negative impacts on the environment from their office activities. Lastly, they created an environmental company policy that supports the Company's established Green Team.