201 Wilshire Blvd. Suite A6
Santa Monica, California 90401
(310) 458-8898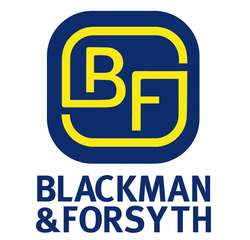 ---
GBC 2018-2021
Blackman and Forsyth provides comprehensive relocation planning services for businesses. They have successfully planned, coordinated and implemented moves for more than 150,000 people occupying 25 million square feet of new or renovated space including large and small; private and public sector companies and agencies. They were the first relocation project management firm in Santa Monica to achieve Green Business Certification in 2007.
Highlights of their green business practices include excellent Reduce, Reuse and Recycle practices. Their service goals include reducing waste and the environmental impact of moves. Instead of cardboard boxes, Blackman and Forsyth requires moving contractors to use durable and reusable crates containing recycled content. Aside from the waste reduction benefits, reusable crates also minimize dust residue during packing and unpacking. With an average lifespan of 17 years, reusable crates dramatically reduce the amount of carbon contributed to the atmosphere, as compared to that of single-use corrugated cardboard boxes. Blackman and Forsyth also provides green cleaning chemicals for staff to use when occupying their new space.
Blackman and Forsyth partners with Homeboy Industries and LA Shares among other charities by donating supplies, such as office products, equipment and furniture left behind after a business move.