1449 2nd Street
Santa Monica, CA 90401
(310) 899-6999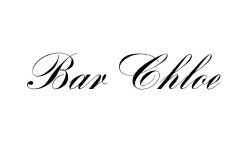 ---
GBC 2019-2022
Bar Chloe, located a stone's throw from the beach and Third Street Promenade, is a low-lit room with chandeliers and candles. Inside the cozy interior, patrons in upscale casual attire mingle in parties and pairs.
Bar Chloe strives to shop locally and purchase organically when possible, procuring meats and cheeses locally from Andrew's Cheese Shop in Santa Monica. They shop at the Santa Monica Farmer's Market on Wednesdays for fresh local organic fruits, honey, nuts, produce for their bar program, offering several wines from vineyards using sustainable farming practices. In line with their green certification, seafood choices follow guidelines established by the Monterey Bay Aquarium Seafood Watch Guide. In line with protecting the local Santa Monica Bay and the swimming inhabitants, Chloe switched to paper straws in addition to eliminating all disposable plastic food service ware, long before it became a Santa Monica Disposable Food Service Ware ordinance.
In support of Santa Monica's Zero Waste by 2030 goal, Chloe reuses glass jars and containers for food storage. They give preference to partnering from like-minded companies like EcoLogic Solutions for non-toxic Green Seal certified cleaners, and ECOS/ Earth Friendly Products, a Certified B Corp. and TRUE certified zero waste facility. Notable energy conservation measures include installing dimmable LED lights kept at lowest levels during evening business hours and simply turning them off during daylight hours.