734 17th St, Suite B
Santa Monica, CA 90402
(310) 760-1722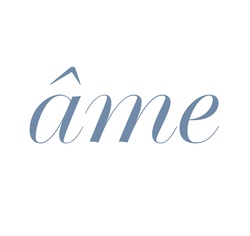 ---
GBC 2023-2026
Âme opened its doors in Spring of 2022 with the founder's new role as salon owner, hair stylist, and Certified Trichologist. The salon has an inviting and spa-like atmosphere that offers a vast menu of high-quality organic hair services and treatments specializing in hair loss & scalp conditions.
Âme pays a monthly fee to join the Green Circle Salon network of North American beauty salons who are committed to reducing the industry's environmental footprint by instituting a series of recycling and repurposing methods to every aspect of the salon's daily business - resulting in recovering up to 95% salon waste like hair clippings, foils and color tubes. Green Circle turns hair clippings into hair booms to help clean up oil spills – a great effort that keeps hair clippings out of landfills while doing something positive for the planet. To offset Ame's extra cost, they include a $2 'sustainable surcharge' to each client per appointment.
With the knowledge that what we put on our skin ends up in our bodies, Âme focuses on sourcing organic and nontoxic hair care products such as an ammonia-free color line. Clients are served water in reusable glasses (instead of plastic bottles) from a dispenser. To conserve water, Âme uses ECOHEADS showerheads reducing water & energy usage by up to 65% by increasing water pressure and adding negative ions to deliver a more efficient rinse. They purchase paper towels, copy, and tissue paper containing 30-100% post-consumer recycled content. Toilet tissue is procured from Who Gives a Crap, a B Corp™ certified company.
Âme encourages employees to take a "smart driving" education program that focuses on driving the speed limit and at steady speeds, accelerating and decelerating slowly, and turning off the engine when stopped for more than two minutes. These efforts reduce carbon emissions associated with driving gas vehicles.